About Us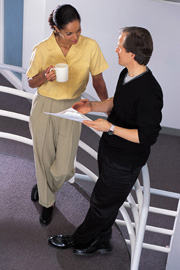 GERSTEN & PILL, LLC is a full service accounting and consulting firm with offices in West Orange and Jersey City, New Jersey. We cater to a wide variety of clients ranging from individuals to medium-sized corporations. We specialize in retirement planning, business consulting, investments, estates and trusts and personal financial planning. Of course, in addition to our specialty areas, we also provide tax and accounting services, including tax planning and tax return preparation and bookkeeping. We are an equal opportunity employer.
Joel S. Gersten CPA is a member of:
The American Institute of Certified Public Accountants
New Jersey Society of Certified Public Accountants
The firm of GERSTEN & PILL, LLC is dedicated to serving all of your accounting, tax, and financial services needs. Our continuing mission is to serve you by providing the highest level of expertise and professionalism possible.

Joel S. Gersten CPA graduated from Saint Peter's College in 1968 with a Bachelor's degree in accounting, and immediately entered public accounting joined the auditing department of Price Waterhouse & Co.. He has practiced accounting and taxation ever since. After 7 years of private industry accounting experience, he started his own firm, and has been serving the New Jersey/ New York area since 1976. Today, Joel S. Gersten CPA offers expert accounting, tax, and business consulting services to hundreds of individuals and small businesses. In addition to his expertise, Joel S. Gersten CPA prides himself on delivering affordable services in a timely manner with a personal touch. That's why most of his new clients are referred by existing clients.

To schedule a complimentary, no-cost, no-obligation initial consultation with Joel S. Gersten CPA call his office at (973) 325-8000.